RANDOMS 29AUG2020
Hey there, what's up? You still alive out there? I'm still alive. Incredibly slammed to the point of frustration but, yes… well and truly as alive as I can be during times like these.
Did anyone see the speech by Der Führer this past week?
I didn't watch it but the end of it. It was some of the scariest shit I've seen in my lifetime. And here is the thing- I am not afraid of anything, but I am very much afraid of Trump, the GOP and White Supremacists running the country. All this shit because white people are having to face that they are not the "chosen people" and aren't any better than anyone else. The "white excellence" narrative is being utterly destroyed because it is been proven that if you give anyone access to education, safety, food, and resources, they can excel in life as well. And it 100% is that is freaking the fuck out of people in the world… that they need to share and that it is exactly the denial of these things which has kept so many others behind for so long. This isn't me making an argument for Socialism… you know me for too long and too well to see my mind shift on that. But the denial of a fair playing field is just NOT FAIR and that is 100% what has happened in the US and many other countries for far to long, just based on people's SKIN COLOR.
SKIN. COLOR.
OMG, HAPPINESS IS SO GROSS: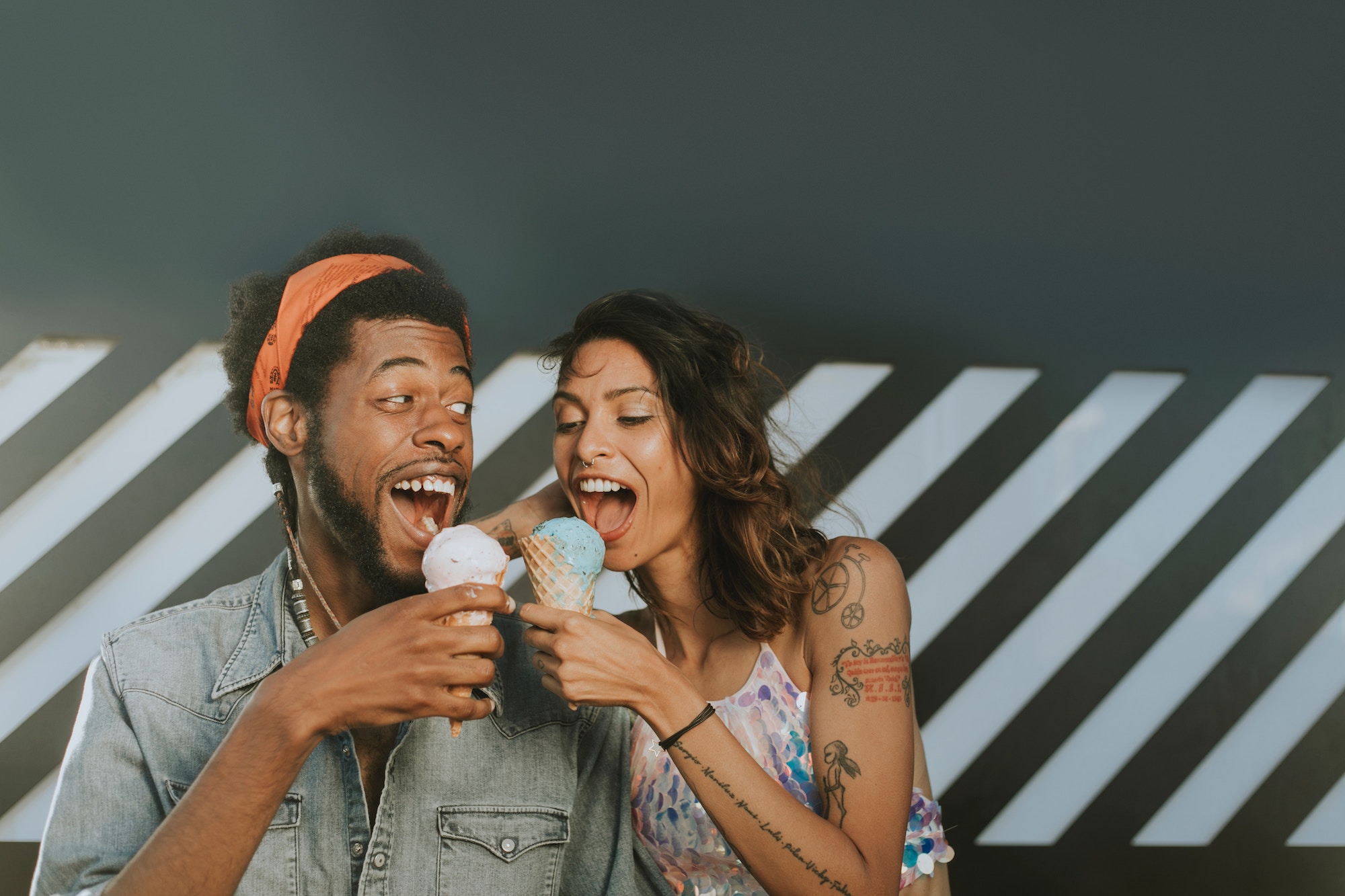 There is enough for everyone, I swear there is. There is enough food, enough water, enough money, enough happiness, enjoy joy, enough love, if only you would educate yourself and see it. But that requires an open mind and an open heart and people are just… not as good as they like to say they are.
It pains me and it conflicts me. I am American yet all the values and ideas I had about America were blown away in 4 short years. I fear my home cannot save itself because a good part of the population doesn't want saving… they're hell bent on the here and now, gimmie, gimmie, fear. They aren't listening. They don't want to listen.
I truly believe that the pandemic and the global weather shit that has been going on have been the "powers that be" saying "People, people, stop it, STOP THIS RIGHT NOW. I'm giving you something to see the humanity in each other and come together to save you all." And we're failing this test. We're failing it miserably. We are killing ourselves off. We're at that point in the movie where the Aliens come to murder the planet and the hero has to prove that we're worth saving.
And we aren't acting like we're worth saving.
"Well Tek, what would you have us do, then?"
I would have those of you who are peace loving and think that following the rules will eventually make things better to take a moment to reevalutate yourself and your position.
花园里的战士好过战场上的园丁

Chinese Proverb
Basically:
 "Tending the garden is a relaxing pastime, but it does not prepare one for the inevitable battles of life. It is easy to be calm in a serene setting.
To be calm and serene when under attack is much more difficult; therefore, I tell you that it is far better to be a warrior tending his garden rather than a gardener at war. "
I'll give you a momentary insight into one of the biggest mistakes I made in my life: I fell in love. Not the first time but for the last time. And I fell in love because someone I basically was ignoring as anything more than an acquaintance said something to me that I always believed and thought I was the only one. What he said to me was "Sometimes, violence is the answer. It's not the only answer or the first answer but sometimes it is the answer." That was the moment I finally saw him. Or at least thought that I did. Because that resonated so hard with my philosophy. Little did I know that he had actually gotten that from Gavin McInnes (which is another story for another time, probably when I finally write that book about my life that I just know everyone is going to run out to buy). I had no idea that this person was actually secretly the exact opposite of who I am and what I believe as a person, but in that aspect, we shared the same philosophy and that so important and key: Because if you aren't willing to fight the person who lifts their hand against you, not even for your freedom, you are well and truly lost. And the fact that came from what is actually the anthesis of my position in life means that if they know that violence is an answer, then I sure as hell better be ready to respond in kind for what I believe in.
Because sometimes, setting yourself on fire ISN'T going to change a damn thing and destroying yourself only helps them reach their goals.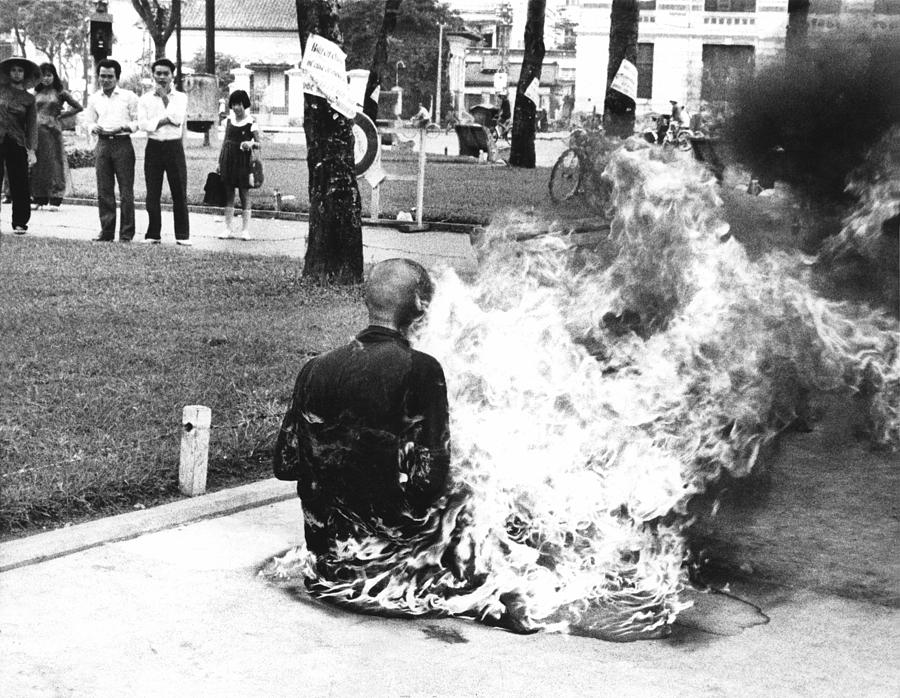 Fighting for what you believe sometimes means you have to fight. And I am not here trying to incite violence or call for running in the streets and finding an excuse to shoot people who are against your view point:
But what I am saying is that sometimes you have to be ready to leave the the garden, put down the hoe and pick up the sword so that you can, in fact, defend the garden.
My heart hurts. It has for a very long time. I, myself am between a rock and a hard place. If Trump legit wins, I will leave. If Trump doesn't win and the country wants to go ape shit and start a second civil war, I don't know that I still leave. Maybe I fight. Problem is that I don't want to fight alongside a bunch of gardeners. I carry the conviction of my principals, but I also don't fight battles that can't be won.
Maybe spend a few moment thinking about this today. Where are your values? Where do you drawn the line? How far are you willing to go for what you believe in?
How far are you willing to go?